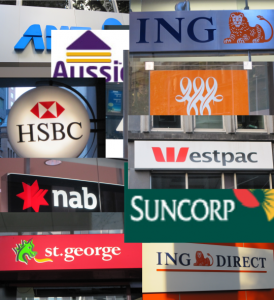 What are Mortgage Brokers?
Mortgage brokers are third parties that help borrowers gain loans from loan providers for monetary reward.
Typically mortgage brokers are accredited with a large range of home loan providers to accept or facilitate loan applications on their behalf.
Mortgage brokers should be very familiar with all the types and variations of home loans and all the home loan products they are accredited with. This knowledge in conjunction with their analysis of your personal situation will help them guide you to the right loans solution for your needs.
Why Use a Mortgage Broker?
There are lots of reasons why using a mortgage broker is a smart choice. These include:
save time
convenience
get a better solution
get help with unknowns
less stress
A mortgage broker once they know what your needs are can narrow down literally hundreds of home loans to a smaller group that could meet your needs. Then as they will have experience dealing with those lenders will be able to guide you to the best solution.
A good mortgage broker can:
work out how much you can afford to borrow
find out what your needs are
help with any first home saver grants or stamp duty concessions
explain the different types of loans available
explain that different lenders have different lending requirements
manage the loan application and keep you informed
The mortgage brokers involvement in your loan should include:
initial appointment
follow up meetings
help filling out loan documents and collection of supporting documents
filing your application and
keeping you informed of the loan application progress
How do Mortgage Brokers get Paid?
Mortgage brokers are remunerated in a number of ways and this can vary according to how they are employed. It can include a base salary plus bonuses or a share in any commission earned by the successful completion of loan applications and the retention of previous applications.
Most loan providers pay a percentage of the loan amount as an up front commission and a smaller percentage as an ongoing annual commission to the entity (ie mortgage broker company) that arranges the new loan. These funds are then typically shared with the person who arranged the loan via a salary and or share of this commission with the entity retaining part to pay for services such as advertising, administration and provision of home loan comparison software.
Peak Industry Body
Mortgage brokers are regulated by the states and there are two peak industry bodies that claim to represent them. These are the Mortgage & Finance Association of Australia (MFAA) and the Finance Brokers Association of Australian (FBAA). Both associations have a code of practice that members are expected to adhere to and require ongoing education and training. The MFAA requires all members to carry professional indemnity insurance. Members of both bodies also have to be a member of an ASIC approved External Dispute Resolution Scheme (EDR).
Checklist
A good mortgage broker will be or have:
Member of industry body with code of practice – either the MFAA or PBAA
Training – will have a Certificate IV Financial Services/Mortgage Broking or an equivalent Diploma
Access to large panel of lenders – should include the big four banks plus at least 10 other providers
Appropriate software – comparing loans and features is best aided by computer programs which can be automatically and regularly updated
Understand your situation and needs – they must ask you questions about your needs and wants
Explain how they are paid – they must disclose how they are paid and how much
Explain to your satisfaction why the chosen loan is the best – don't be bamboozled with jargon, the wrong loan can cost you
Professional Indemnity insurance cover – ensure they are covered so you are protected
Watch out for:
Multiple loan applications are a red flag to loan providers and are recorded on your credit file – try to avoid multiple applications as this can prevent an otherwise successful application
Early repayment fees / break costs – the average loan is around 5 years, you need to know what fees are payable if you intend selling up and moving or changing loans
Basic Home Loans – ask about no frills or basic home loans as they might satisfy your needs and be significantly cheaper
Never pay upfront or before the loan is granted – they vast majority of mortgage brokers get paid by the lender after it is successful
Pressure tactics – getting a second opinion its always a smart decision and prevents you being blind sided by a shonk
Find a Mortgage Broker
All reputable mortgage brokers will usually belong to one of the following industry bodies.

List of Mortgage Brokers